Join a Roster of Brands Generating Real Business Results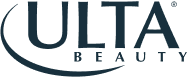 "Morrison and GroundTruth immediately understood our goals and found innovative ways to get our audiences into Hooters restaurants at game time. The CTV and mobile campaign delivered incredible results. On top of that, GroundTruth provided compelling audience insights that will contribute to the continued success of future campaigns."
"Location is an important piece of our overall strategy to better understand existing customers, as well as drive new ones . . . We're able to build campaigns with full confidence that we'll hit our visitation, or as past campaigns have proven, far exceed them."
"Our goal was to create a campaign that would remind our audiences about all the fun the Florida Keys has to offer. Not only was GroundTruth able to do that, but their creative team delivered sophisticated rich media ads that captured and held our audience's attention. On top of all this, GroundTruth helped us discover new audiences by providing better insights about our high indexing audiences. Our partnership with GroundTruth helps us to be more strategic about how we reach our core audience and tailor our message, which enables us to continually optimize our campaigns for the best results."
Ready to Get Started?
Learn how our ad products can drive real business results.